究極のFETコンデンサーマイク。

LCT 640 TS
豊かさ、トランジェント、バランスの良いサウンドを実現

革命的なステレオ出力モード

後から任意のパターンを作成できるPOLARIZERプラグイン

ステレオ機能

マルチ・ポーラーパターン・デザイン
On stock. Free shipping to until . Prices include VAT.
LCT 640 TS
ステレオでもモノラルでも、パワフルな演奏が可能です。
LCT 640 TSは、スタジオ・ボーカルやステレオ・ドラムのオーバーヘッドを録音する場合、そのタスクに最適です。LCT 640 TSは、当社のラインアップの中で最も高性能なソリッドステート・マイクロホンです。

プレミアムFETカプセル
細かいニュアンスまで収音
明るくクリアな録音が必要な場合、LCT 640 TSのプロフェッショナルグレードのFET回路は、演奏のあらゆるニュアンスを聴き取ることができます。ボーカル、弦楽器、ピアノ、あるいはASMRのレコーディングに最適です。
デュアル出力モード
One mic, two channels.
ステレオ録音は時間がかかり、セッティングも難しいものですが、LCT 640 TSなら1本のマイクで完璧な同位相のステレオ録音が可能です。LCT 640カプセルの前面と背面からの信号を2チャンネルに分けて出力できるため、ソロボーカルだけでなく、広い部屋や合唱にも適応できます。


突き詰めた柔軟性
LCT 640 TSは、マイクロホンに必要とされるすべてのコントロールを提供します。
5種類の極性パターンにより、あらゆるソースにマイクを適応。
切り替え可能なパッドは最大-18dBまで減衰。
4段階のロールオフ・フィルターは最大150Hzまで減衰。
付属のPOLARIZERプラグインを使用すれば、DAW上でポーラーパターンを調整し、クリエイティブな作業を実行可能。


パーフェクトマッチ・テクノロジー
すべてのマイクロフォンで同じ感度を実現
LCT 640 TSは、すべてのマイクロホンで同じ感度を実現するために、一連の測定と偏波電圧の調整を行っています。これが私たちが「パーフェクトマッチテクノロジー」と呼ぶものです。
LCT 640 TSをコレクションに追加した場合、2本のLCT 640 TSをステレオペアとして使用することができます。
Reviews
Audio Media International
"The LCT 640 TS is the swiss army knife of microphones and is always ready for action. It is a pleasure to use, well designed and built to last."
- Ross Simpson

MusicTech Magazine
By enabling you to record both diaphragms, the LCT 640 TS provides something different to most multi-pattern microphones. If you enjoy experimenting with recordings, this microphone would be an excellent addition to your arsenal. Furthermore, if you are looking to invest in your first multi-pattern condenser, this can always be used as a standard condenser as well as in Dual-Output Mode, and is a great-sounding microphone.

Produce Like A Pro
The LCT 640 TS provides an amazing, very balanced sound, so it lends itself to recording almost any instrument or sound source. But it also innovates in terms of the way we record music: the LCT 640 TS records both sides of its capsule simultaneously and independently, which allows you to capture stereo recordings or blend your room sound with the main recording – all in one microphone! And because it's one single capsule, the two tracks are perfectly in phase.
Warren Huart
Sound on Sound
The real strength of this microphone is in its ability to allow real-time and/or post-production adjustment of the polar pattern. For example, being able to move smoothly from omni through to figure-of-eight not only has an audible effect on the character of the direct sound (mainly because of the proximity effect), but also changes the sense of perspective (ie. room-sound contribution), and any spill from other sound sources.
Hugh Robjohns

MixOnline
The LCT 640 TS is an affordable mic that you will use all the time. The Dual Output Mode is so incredibly useful, I can't see any reason not to engage it every time you record with the mic. When you have such a sonically excellent condenser like this under $900 and then add in the unique feature set, you have to try it.
Kevin Becka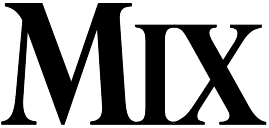 製品仕様
マイク・タイプ

コンデンサー、externally polarized
音響的動作原理

Pressure gradient transducer
ダイアフラム

スパッタ金蒸着マイラー(3ミクロン)
トランスデューサー Ø

25.4 mm, 1 in
指向性

指向性 (デュアル出力モード) あらゆる極性をポストプロダクションで変更可能 / 指向性 (マルチパターン・モード) omni, wide cardioid, cardioid, supercardioid, figure-8
周波数レンジ

20 ... 20,000 Hz
感度

31.4 mV/Pa, -30.1 dBV/Pa
等価ノイズレベル

10 dB (A)
最大耐音圧 SPL (0.5 % THD)

134 dBSPL, 0 dB pre-attenuation
S/N比

84 dB (A)
ダイナミック・レンジ

124 dB (A)
プリ-アッテネーション・パッド

0 dB
-6 dB
-12 dB
-18 dB
ロー・カット・フィルター

リニア
40 Hz (12 dB/oct)
80 Hz (12 dB/oct)
160 Hz (6 dB/oct)
内部インピーダンス

110 Ω
供給電圧

48 V ± 4 V
消費電流

5.1 mA
マイク筐体

亜鉛ダイキャスト
コネクター

金メッキ 3-pin XLR + Mini 3-pin XLR
マイクロフォン 寸法

158 x 52 x 36 mm, 6.22 x 2.04 x 1.42 in
マイクロフォン 重量

425 g, 14.9 oz
更に表示
マイク測定: IEC 60268-4に準拠 | ファンタムパワー : IEC 61938 | ノイズ測定: IEC 60268-1